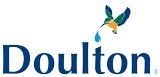 A quality, cost effective, portable method of water filtration.
The Water Shop Ceramic Single Countertop stands conveniently on the sink for easy 'self' installation to the kitchen tap, using the special diverter valve provided. Fitted with the Doulton Ultracarb® 0.9 micron cartridge to provide you with the best quality water possible from a single countertop filter.
The system simply attaches to your existing kitchen faucet – no mains plumbing required. Ideal for renters, students, holiday homes and granny flats.
This system meets The WaterMark specification AS/NZS 3497:1998 Amdt 1 2001 Drinking water treatment units—Plumbing requirements. Certificate Number 23124.